Hey Gang,
Lots going on in the Warner E. Hodges band! 
We managed to get a live recording of the Bootleggers show in Kendal, UK on the last WEH run of Europe.
The band consists of the mighty Jason Knight on bass guitar & background vocals, John Powney, "The Mayor of Kendal", on drums, and of course the amazing Ben Marsden on guitar & background vocals, with yours truly WEH pulling up the other guitar slot, and some vocals. Quite a show. Chris Edgar recorded it for us on the night, then got the tracks to Joe Blanton back here in Nashville, Tn. at "The Underground Treehouse". Joe, Dan Baird, and a little bit of Me went to work. 
It is a kick ass evening of Rock & Roll music. I think folks will dig it, and it shows the band at full stride on that run of dates!  We will be putting it up for sale as soon as the manufacturing order is made, hopefully in the next two weeks.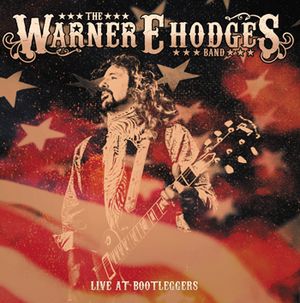 We also have a few British dates coming up in May: May 23rd - Hope & Anchor, London (SOLD OUT!), May 24th - The Greystones, Sheffield, May 26th - The WaterlooMusic Bar, Blackpool, and May 27th - The Railway, Ipswich. 
The band will then be heading into the studio in London on May 28th to start tracking a new record. Really looking forward to it. Once again I'll have Joe Blanton and Dan Baird in my corner with help for the tunes, songwriting, recording, overdubbing, mixing, and mastering. We are aiming to have this ready for August/September 2019. 
The Dan Baird and Homemade Sin European run kicks off in The Netherlands on June 1st, 2019.
For a list of dates see the shows page https://warnerhodges.com/shows