The first ever Warner E. Hodges Band shirt has arrived and has now been shipped out. We gave you the option of customising your shirt and although the standard black shirt remained the firm favourite, we thought you might like to see just some of the variations people ordered and what they look like. Still waiting for the first Orange, Pink and Brown orders and the first request for a Warner E Hodges Band babygro!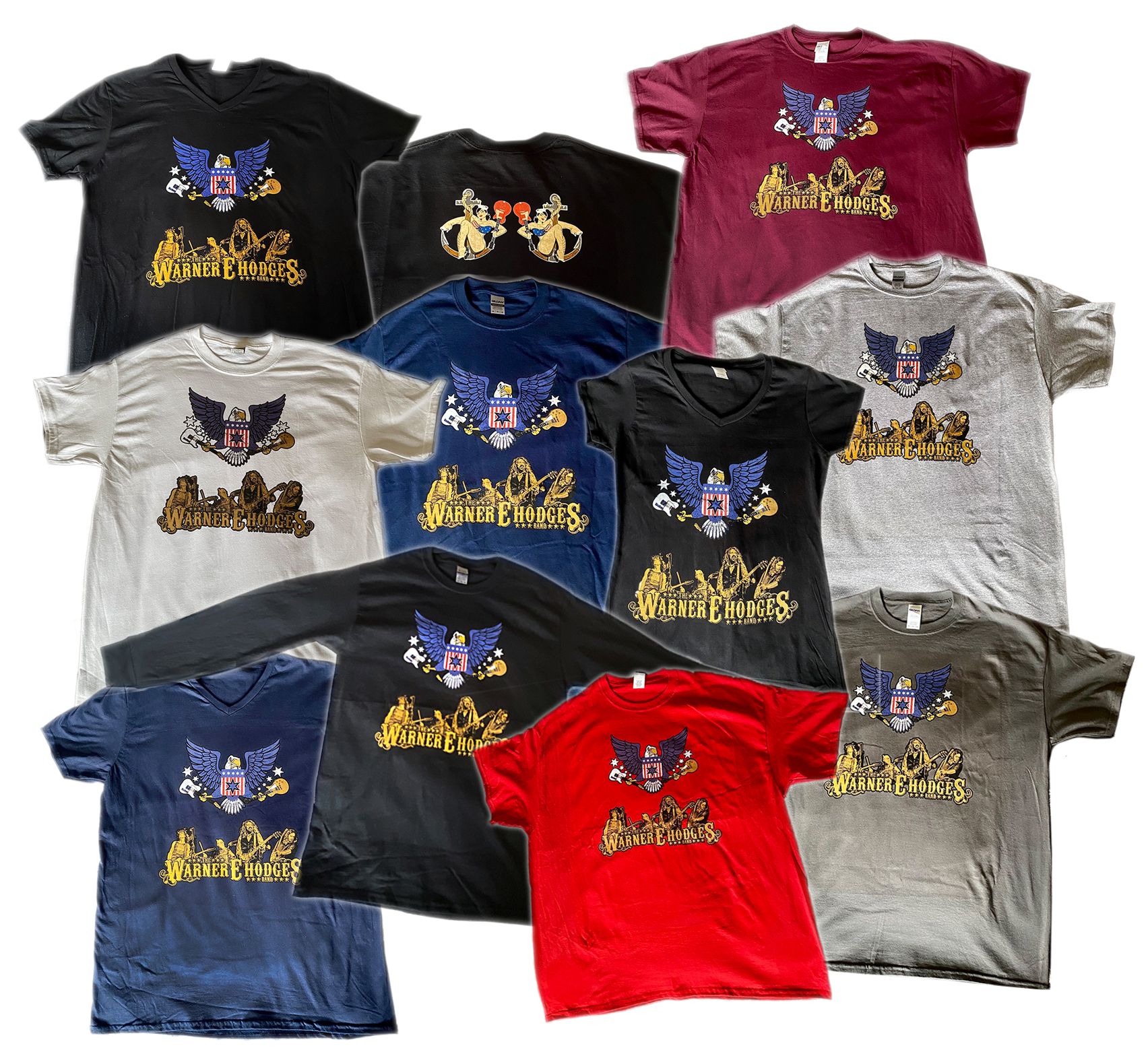 A selection of the t-shirts ordered so far: 
Black V Neck, Black Outlaw Country with Back Print, Maroon Round Neck, White Round Neck, Navy Blue Round Neck, Ladies Cut Black V Neck, Grey Round Neck, Navy Blue V Neck, Black Long Sleeve, Red Round Neck, Khaki Round Neck. 
THANK YOU TO EVERYONE WHO HAS ALREADY ORDERED 
If you are thinking of ordering, shirts are £20 plus shipping and VAT where applicable. 
Please e-mail: mick.jcpl@gmail.com and let us know which designs/colours you are interested in.